realme Buds Air Neo specs
Type: TWS, in-ear
Drivers: dynamic, 13 mm
Acoustic design: open
Connection: bluetooth 5.0
Supported profiles: АSP, HFP, A2DP, AVRCP
Bluetooth codecs: SBC, AAC
Charging time: headphones – up to 40 minutes, case – 1.5 hours
Sensitivity: 88dB
Frequency response: 20 Hz – 20 kHz
Battery capacity: 400 mAh (case)
Length of USB charging cable: 15 cm
Weight: headphones – 4.1 g, case – 30.5 g
Protection class: IPX4 (headphone only)
Working temperature: from -10 ° С to + 55 ° С
The realme Buds Air Neo wireless earbuds are the lite version of the realme Buds Air, which came out late last year. The company "lightened" them by removing the noise cancellation system and wireless charging.
Get the Realme buds Air Neo  Best Price From CELLULAR KENYA,NAIROBI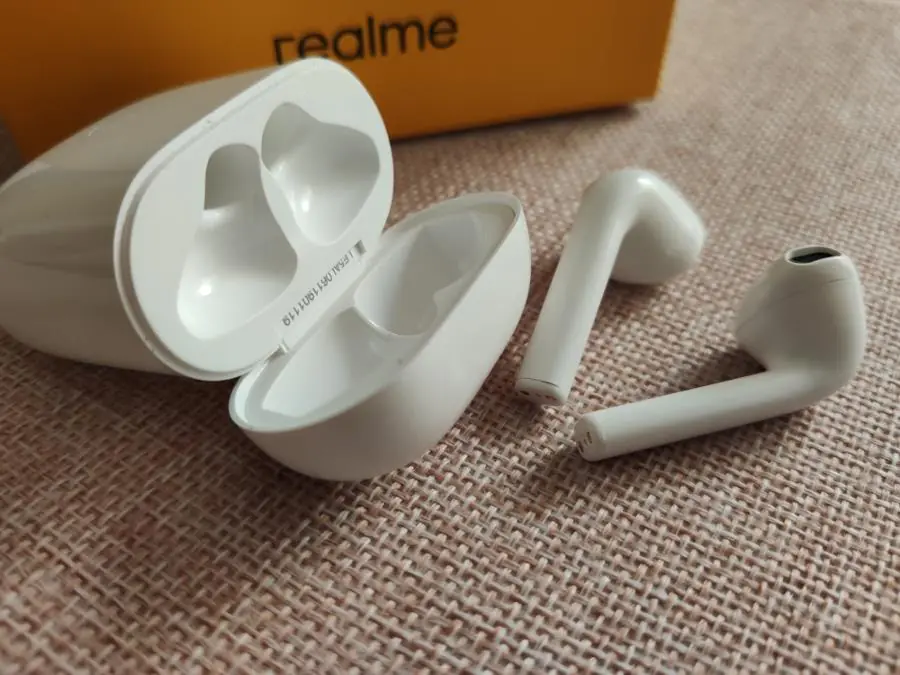 Some additional features (such as automatic playback pause when one headphone is removed, etc.) also disappeared, but basically the characteristics, battery life and design remained the same.
What's in the box
The realme Buds Air Neo comes in a small cheerful yellow cardboard box. Inside you can find a charging case with headphones placed inside, a compact microUSB charging cable, and, of course, a manual. Everything is standard and nothing stands out.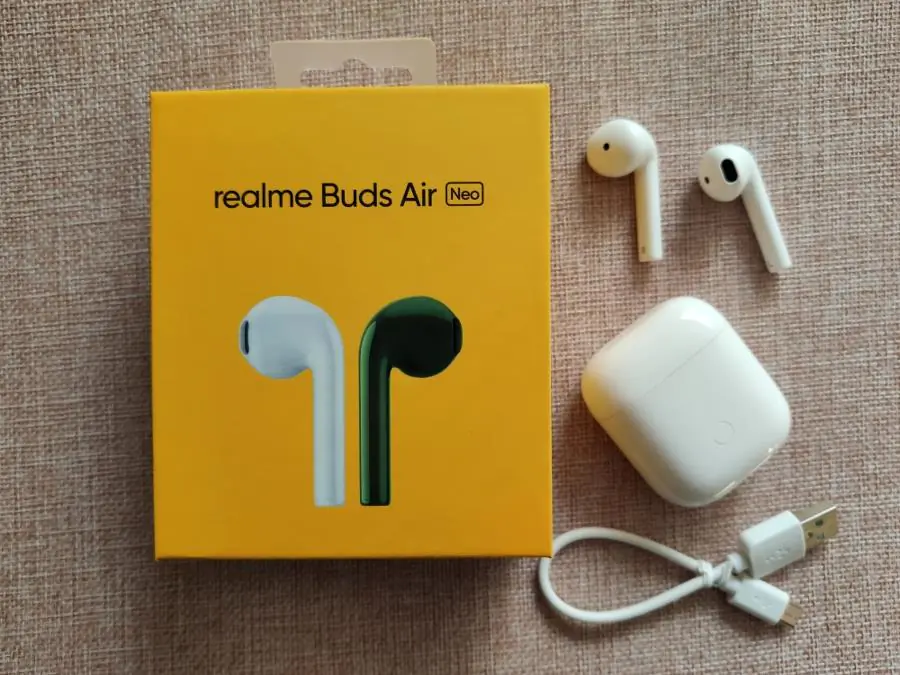 Design and materials
Of course, one cannot fail to notice the similarity with the famous Apple headphones.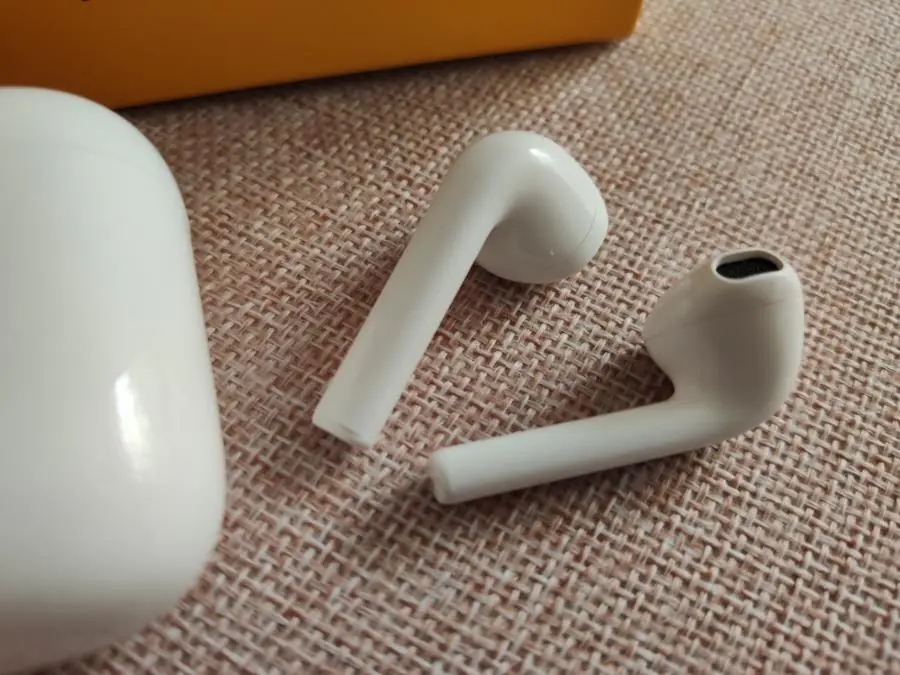 But I don't see any point in focusing on this either: The TWS headphones aren't likely to get reinvented any time soon. So there is nothing unique about the design, but it doesn't make it bad.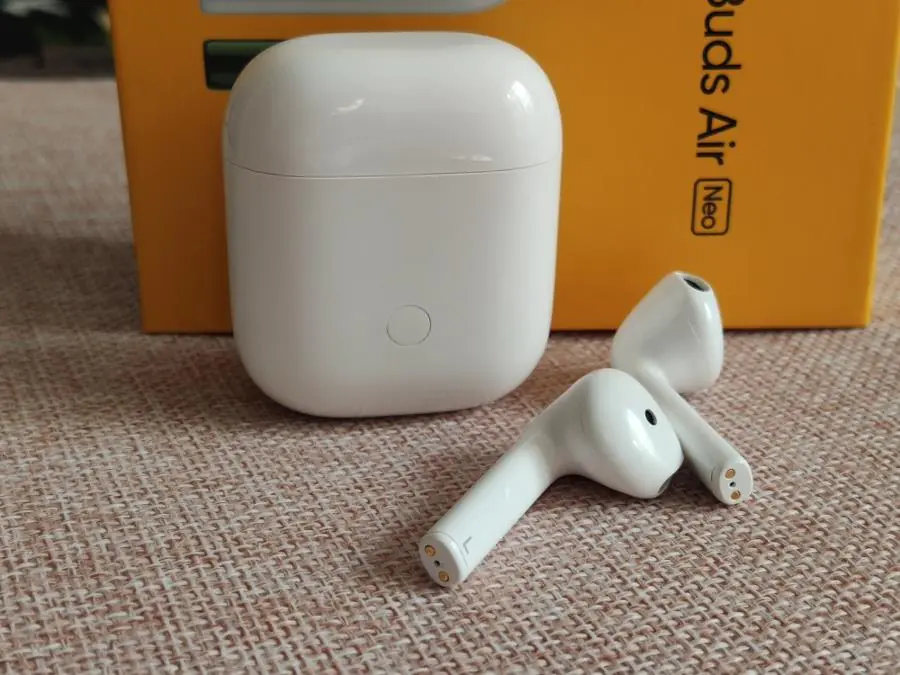 The headphones themselves and the charging case are made of white glossy plastic. All parts fit perfectly, no burrs on the plastic, casting defects, etc. The headphones are very light: the case is 30.5 g, and the headphones are 4.1 g each, which ensures their "weightlessness" in the ears.
The charging case on the front has a mechanical button (it is needed for the initial connection of the headphones and a reset) and a light indicator. When there is enough charge in the case, the indicator glows green while the headphones are being removed, and when the charge level drops below 20%, it blinks red. The charging connector (standard microUSB) has been moved to the bottom end. Despite the fact that the lid of the case (surprisingly, considering the price) is not loose at all, it is not sturdy enough either. When you take out the headphones, any careless movement leads to premature closing of the lid, which is accompanied by a characteristic pop. It's not awful, but unpleasant. The glossy case has a one drawback: scratches form on it rather quickly. You can count on the fact that after some time the pretty appearance will be lost forever.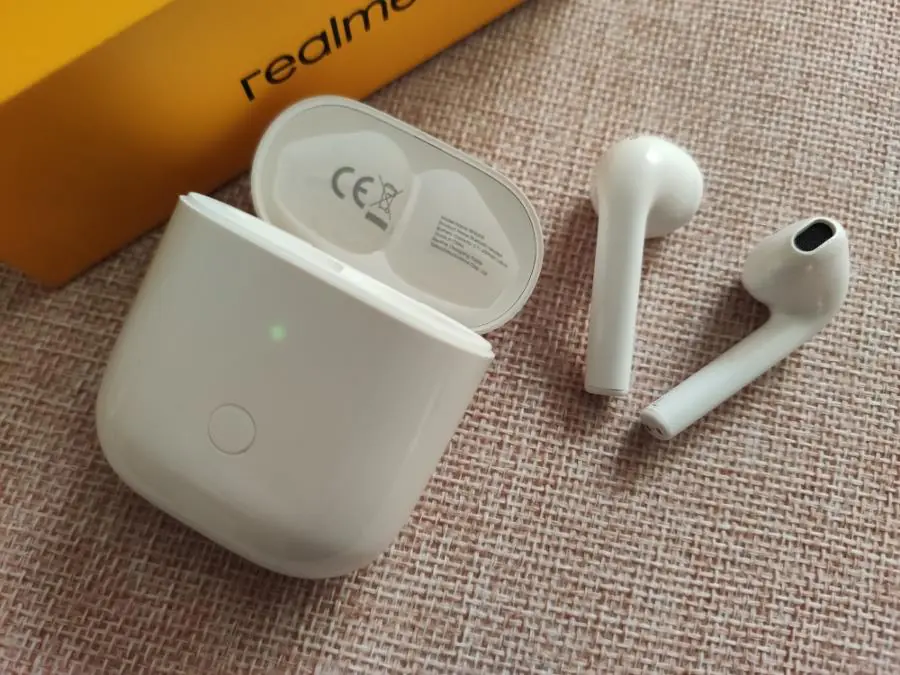 The headphones themselves looks pretty standard. The main speaker mesh is offset to the side, but there are also a couple of holes – on the inside of the earbud and on the outside. At the very bottom you can see a microphone hole and two charging terminals. In the case, the headphones are in their "anatomical" sockets and are securely fixed with magnets. Each earphone has a touch control area that is located on the outside of the emitter.