Figure A
Bluetooth connectivity is easily set up for Mac desktops and laptops. Cordless performance is flawless. Individual Apple, Command, Option, and Control keys are clearly marked. Forward-deleting and rearward-deleting Delete keys are present. The numeric keypad is convenient and, for number crunchers, required.
Unlike older aluminum Apple Bluetooth keyboard models, the Magic Keyboard possesses a rechargeable lithium-ion battery. In my experience, even when used daily the keyboard can go more than a month between charges. When the keyboard does require charging, all you need to do is connect the keyboard to a powered USB port via an included USB to Lightning cable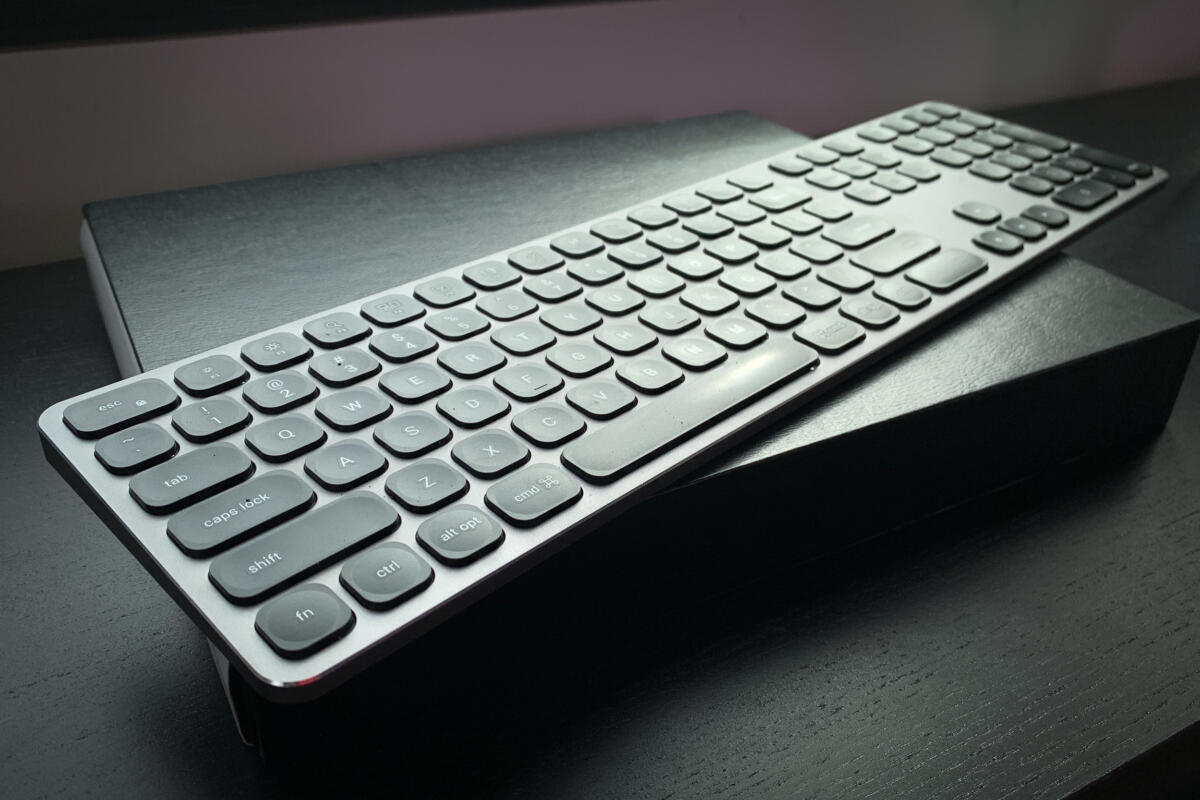 Multiple function keys permit adjusting a variety of settings. In addition to increasing and decreasing display brightness, the keyboard has controls for adjusting audio volume and audio and video playback. You can also open Mission Control and applications from Launchpad using the provided function keys.
Buy The Magic Keyboard with Numeric Keypad – British English Best price online from CELLULAR KENYA,Nairobi