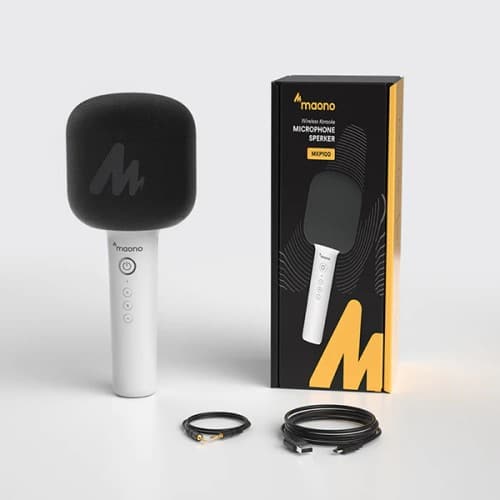 Key features:
Effortless Connectivity&Connect Smart TV
Duet Mode, Double Fun
3 in 1 Karaoke Mic
HiFi Sound & 8 Different Sound Modes
Up to 10 Hours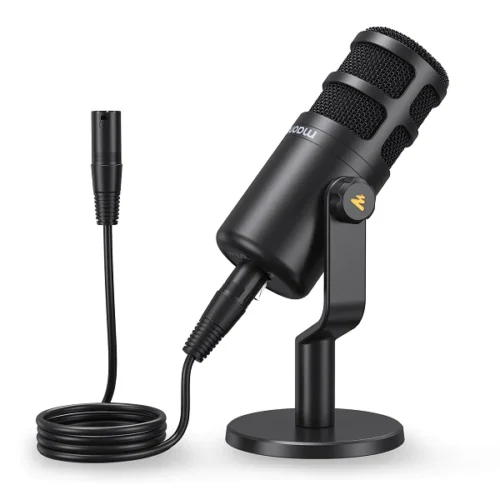 Key Features;
Professional sound quality: The microphone produces clear, crisp, and professional sound quality, making it a great choice for recording music, podcasts, interviews, voice-overs, and more.
Cardioid polar pattern: The microphone's cardioid polar pattern captures sound from the front while reducing unwanted background noise, resulting in a crystal-clear sound.
Versatility: The microphone is compatible with a wide range of recording devices and is easy to set up and use, making it perfect for beginners and professionals alike.
Durability: The microphone features a rugged construction and durable metal body that can withstand the rigors of daily use, and comes with a sturdy shock mount that protects it from vibrations and bumps.
XLR cable: The microphone comes with an XLR cable that provides a secure and stable connection to your recording device, ensuring that you get a high-quality recording every time.
Maono WIRELESS TIKMIC Sometimes we need the freedom of cable-free recording, but that doesn't mean we need to sacrifice audio