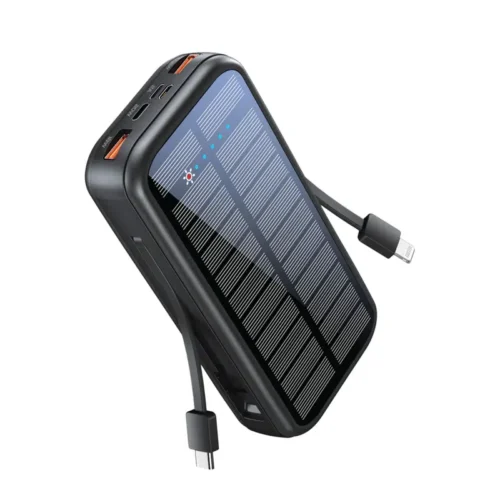 Key Features;
Contains wireless charging cells to charge power to the tank , in addition to a lamp for night use.
Charges wirelessly for supporting devices and speakers with a capacity of up to 10 watts of fast charging.
It has two charging input ports (Micro + type-C) in addition to solar charging.
Contains three fast charging ports (USB+type-C) with a capacity of up to 20 watts in addition to 10W wireless charging
Lithium battery and fire-resistant infrive made of aluminum.