For starters, the Reno 4 has a really nice form factor. It's exceptionally compact and lightweight, measuring 7.7mm thick and weighing 165g.That makes it practical for holding it in one hand when taking photos and selfies. And this being an Oppo phone, photography is its biggest selling point.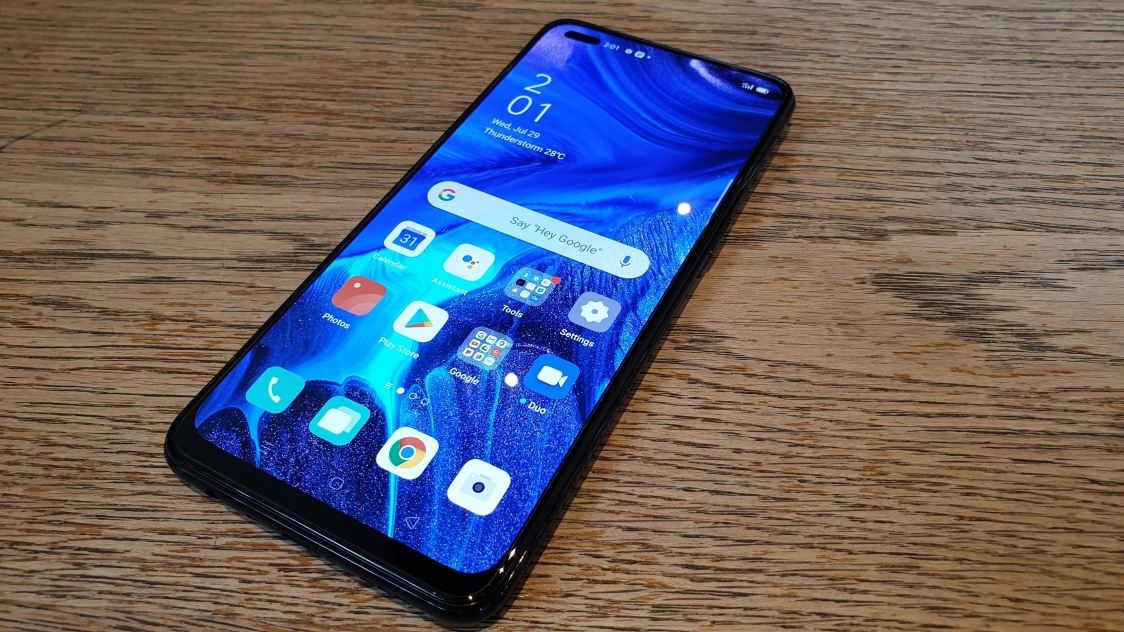 The overall aesthetic of the phone is standard fare, with the plastic frame, curved edges and a pseudo-glass back with a sleek bluish black finish. It's not unique, but in terms of looks, it's definitely elegant and premium-esque, harkening to Reno's past as a top-end, flagship series.
Shining some light on the back panel also reveals an Oppo monogram pattern printed underneath. It's a nice touch that gives the phone some added personality and an extra visual flair.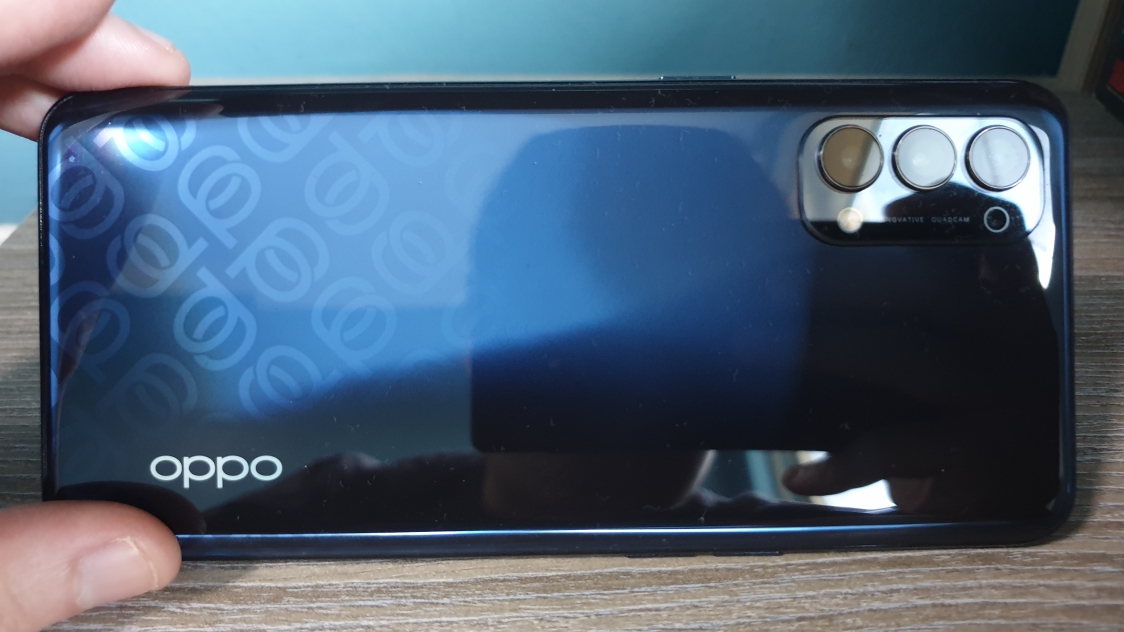 Turning to the front, the Reno 4 features a beautiful 6.4-inch AMOLED display that produces some bright and vibrant colors. The viewing angles are great too, even under direct sunlight, as expected from these types of screens.
Where I think it could improve is the addition of a pop-up mechanism to house the dual selfie cameras – similar to older Reno releases. While the punch-hole notch here is not in any way intrusive, I still think it's a missed opportunity for Oppo to bring back that true all-screen experience on its midrange releases. They've done it before, so why not do it again?
Buy The Oppo Reno 4 Best Price Online from CELLULAR KENYA,Nairobi