Performance And Functionality
As we mentioned, when it comes to performance, the Zhiyun Smooth 4 is in a league of its own with only the DJI Osmo Mobile 2 even coming close to the image stabilization that the gimbal is able to provide for you. This is due to Zhiyun being one of the dominant brands in the gimbal space for almost a decade now and having more experience, data, and feedback than the majority of the competition out there.
This has ensured that Zhiyun is able to use all of this to always stay ahead of the competition to ensure that their gimbals are the best they can be while also having the lowest possible price tag on the market. The Smooth 4 is no different to this and Zhiyun have built on the constructive feedback of their previous gimbals of produce this little gem.
Smartphone App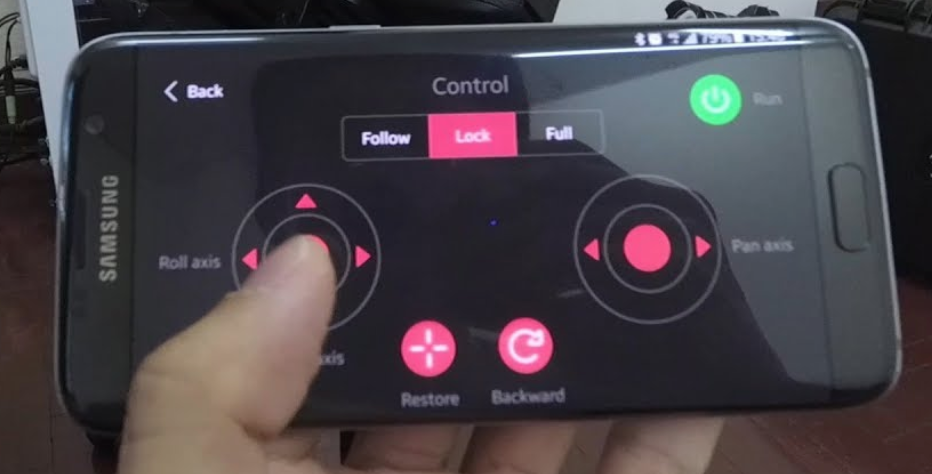 The ZY play smartphone app is the official Zhiyun app for the Smooth 4 that offers you a bunch of additional features. If you are an advanced gimbal user and you want to get into the customization settings of the gimbal then the app also has you covered and lets you pretty much do anything you want to your gimbal settings.
The app is clean and easy to use while also having some solid connectivity. The older Zhiyun smartphone apps used to be a total nightmare and were a pain to connect to your gimbal while also randomly dropping their connection. Thankfully, these seem to be a thing of the past as the newly updated app seems to have corrected these issues.
Get the Zhiyun-Tech Smooth-4 Smartphone Gimbal Best Price From CELLULAR KENYA,NAIROBI