Nintendo Switch: design
In the box with your shiny new Nintendo Switch you get the main console, two detachable controller sides (Joy-Cons), a grip which enables you to combine these controller portions into a more traditional gamepad, two straps which can make them into two individual controllers, and a dock for plugging the console into your television. You also get a USB Type-C power cable (with a non-detachable power brick) and an HDMI cable for connecting the device to your TV. If you think that sounds like a lot of accessories then you'd be right: we suspect a lot of Nintendo Switch owners will have misplaced at least one or two of these within the space of a few months. We've taken to wrapping our Joy-Con straps around our Joy-Con grip just to keep everything together, but we'd love some way of attaching them to the console so they don't end up getting misplaced.
It's a pretty novel (not to mention somewhat complicated) setup, so it's worth delving into each of the different ways you can use the console.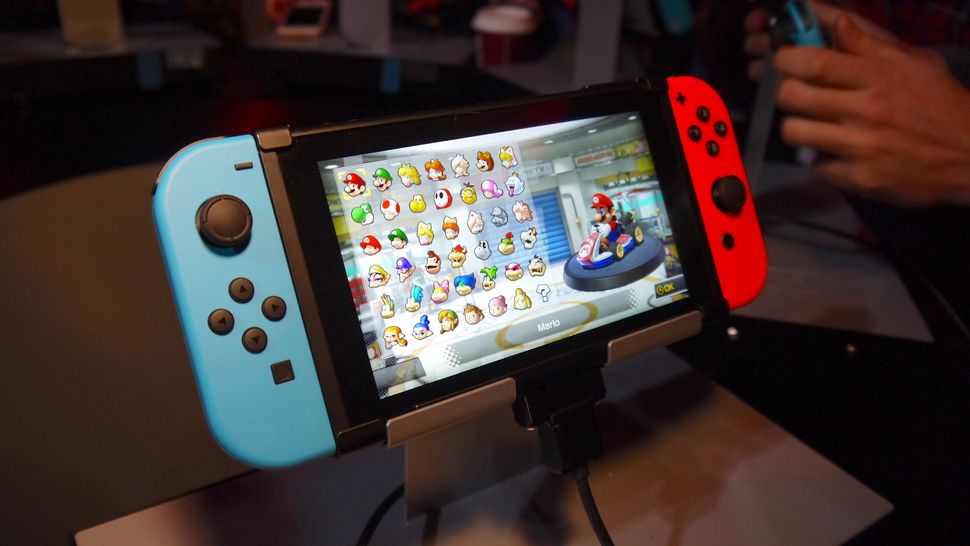 Nintendo Switch: handheld mode
Bigger than traditional handhelds
Slightly cramped for the right hand due to right analogue stick
Split D-pad on the left side
Instead of the classic cross D-pad Nintendo has utilized since the NES, the left Joy-Con instead has a set of four circular buttons that are identical in shape to the face buttons on the right Joy-Con.
This design decision, which appears very odd at first glance, is so the left Joy-Con can be used as an individual controller, with the D-pad acting as face-buttons in this configuration (again, more on this later).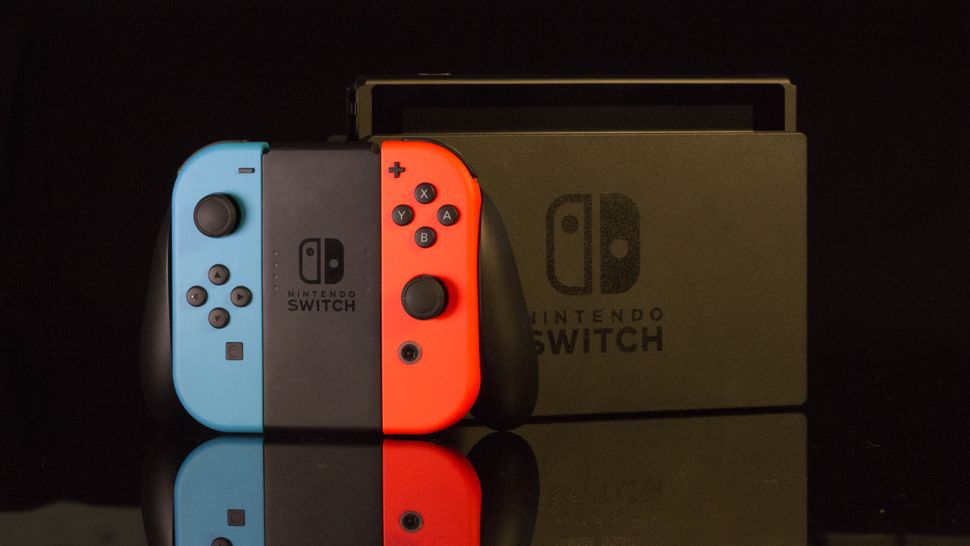 Nintendo Switch: console mode
The second Nintendo Switch form-factor is console mode. You place the main portion in the included dock, which connects the device to your television – you're then free to detach the Joy-Cons to control the Switch from a distance.
The way the console transfers the viewing experience from its own screen to the television is as seamless as it could possibly be, and you don't even have to pause your game. Everything happens in real time. Detaching the Nintendo Switch Joy-Cons can be a little fiddly, admittedly: it's done by holding small buttons on their backs and sliding the controllers up. The TV dock is roughly the same size as the Nintendo Switch's middle portion. Around the back you've got a USB Type-C port to provide the console with power, an HDMI port to connect it to your television, and a USB Type-A port.
Buy The Nintendo Switch Neon Blue Joy-Con Best Price Online from CELLULAR KENYA,Nairobi