Charge two phones
Charge up to two smartphones by simply setting them down. Advanced Qi wireless charging technology enables you to charge your device without plugging in a cable.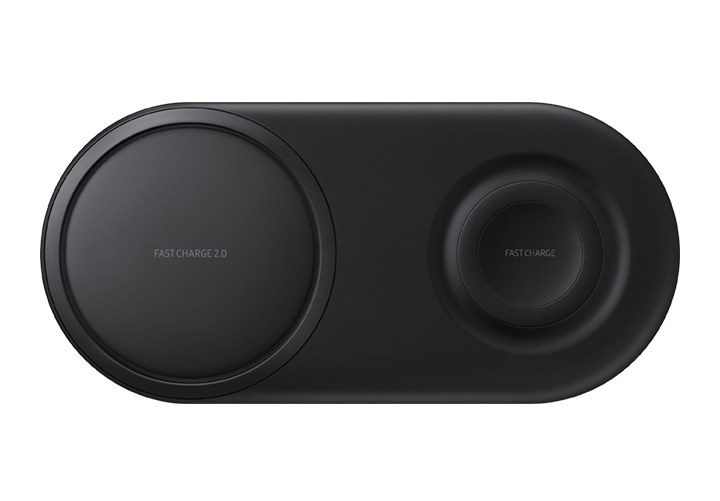 Charge a phone
and a smartwatch
The Wireless Charger Duo Pad can charge your Samsung smartwatch too. Gear S3, Gear Sport, and Galaxy Watch can charge in the same location as your phone by simply placing your watch on the charging pad.
Fast Charge
With a Galaxy S9, Note9 or other compatible Samsung smartphone, experience up to 7.5W Fast Charge wireless charging output. Galaxy S10 can charge up to 12W with Fast Charge 2.0. Place the back of your smartphone on the charging pad and wait for the charging notification to appear.
Get the Samsung Wireless Charging Duo pad Best Price Online From CELLULAR KENYA,NAIROBI