Magnificently Modular!
Zoom's H6 All Black Handy Recorder portable recording system gives you everything you need to capture quality audio anywhere. Four XLR/TRS combo inputs complete with onboard microphone preamps provide a solid basis for hooking up studio mics or taking feeds from line-level equipment. On top of that, the H6 features an XY mic module, which you can swap out with additional aftermarket input modules. Add to that its impressive battery life and professional 24-bit/96kHz recording quality, and it's no wonder the Zoom H6 All Black Handy Recorder is making waves!
Always Ready to Record
With Pre-record, Backup-record, and Auto-record functions
There's something inherently unpredictable about field recording, which makes it unnervingly easy to miss critical takes. Zoom equipped their H6 All Black Handy Recorder with three powerful recording modes to spare you the stress of a lost or ruined recording opportunity: Pre-record, Backup-record, and Auto-record. With Pre-record, the All Black is continuously buffering the last two seconds of audio, which it includes with every recording. So, even if you hit record late, you're still likely to capture the sound you thought you missed. Along a similar line of thinking is the H6's Backup-record function, which records a separate stereo mix at 12dB down from your current settings. That way, if a sudden audio spike causes your input to clip, you still have a clean backup to work with. Finally, there's Auto-record, which starts recording when the volume passes a certain threshold.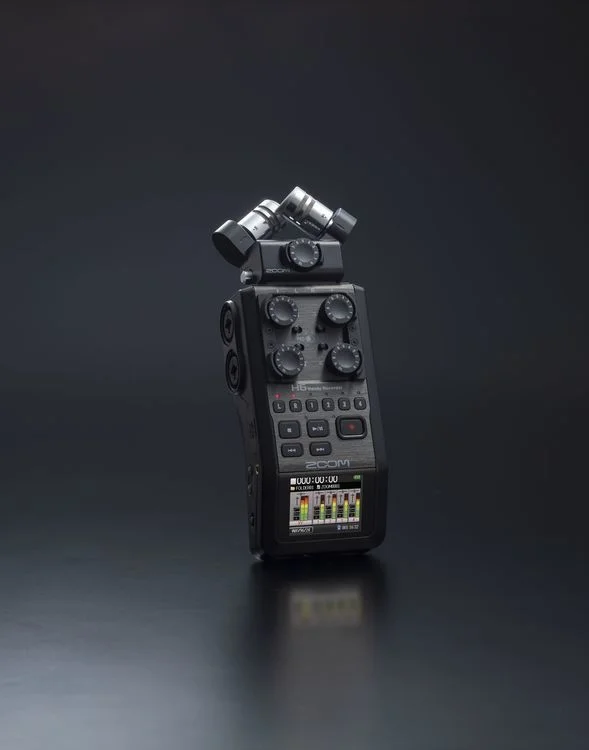 Buy The Zoom H6 6-Input / 6-Track Portable Handy Recorder with Interchangeable Mic Capsules Best price online from CELLULAR KENYA,Nairobi