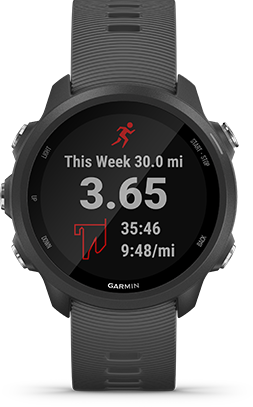 BUILT-IN GPS
Track where you run, and get accurate stats, including distance, pace and intervals.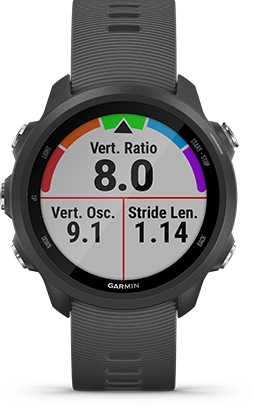 RUNNING DYNAMICS
When used with a compatible accessory, Forerunner 245 measures crucial running metricssuch as cadence, stride length, ground contact time and balance and more.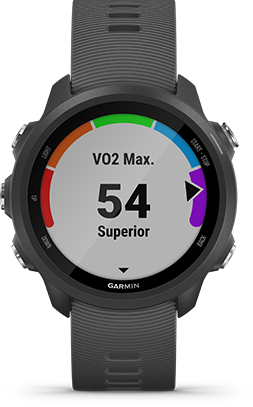 VO2 MAX
Train smarter with VO2 MAX, an indicator of how you can expect to perform. This metric even accounts for changes in performance that could be caused by heat or altitude.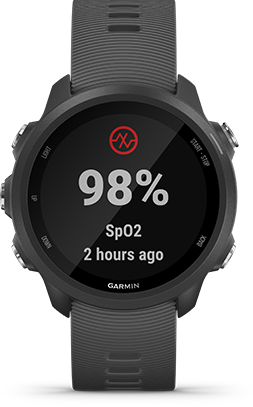 PULSE OX SENSOR
This wrist-based sensor estimates your body's blood oxygen saturation4, which can help gauge how your body is absorbing oxygen — especially while you sleep.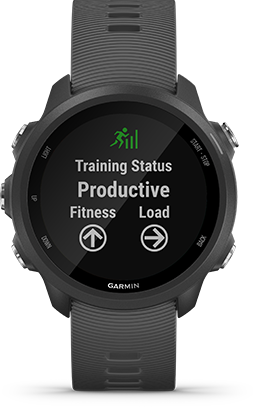 TRAINING STATUS
This metric evaluates your recent exercise history and performance indicators to let you know if you're training productively, peaking or overreaching.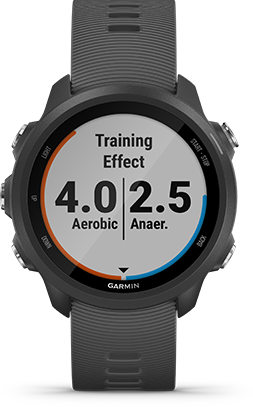 TRAINING EFFECT
See how your workouts influence the development of endurance, speed and power with aerobic and anaerobic training effect feedback.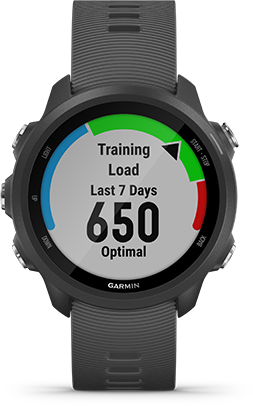 RECOVERY TIME
After each workout, the built-in recovery time advisor lets you know how long to rest before another big effort. It even accounts for all-day stress, sleep and daily activity outside of workouts. Buy the Garmin Forerunner® 245 Best Price Online from CELLULAR KENYA,Nairobi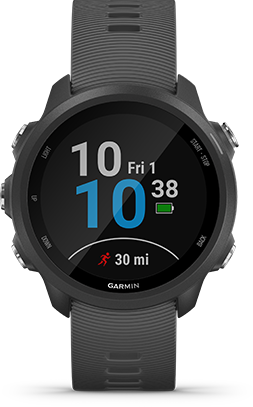 BATTERY LIFE
Run your heart out with a watch that's got the power to keep up. You'll get up to 7 days of battery life in smartwatch mode and up to 24 hours in GPS mode.