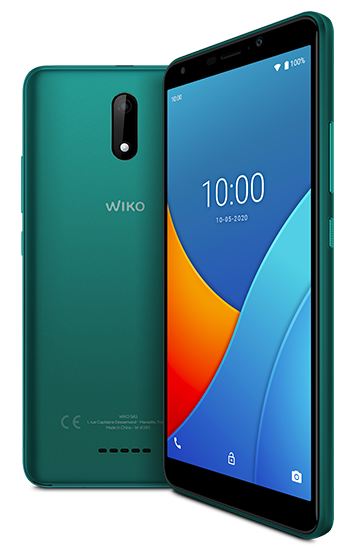 Sunny5 makes everything easy with its large 6″ display for full immersion and bright and clear content. Worry-free and reliable, it has a spacious 32GB memory and a large 3000 mAh battery. On top of that, it comes packed with user-friendly features, like the Google Assistant Button, an essential camera and Simple mode.
XL display and compact body
Immersive visuals. Comfortable grip.
From browsing posts, navigating or binging series, experience the immersion of the large 6" display. The integrated IPS technology makes reading content and viewing images bright and clear, no matter the angle. All that with a snug, comfortable fit in hand due to the narrow border and slim build.
Extensive memory and smooth performance
ROM & Processor
Stock up worry-free with 32GB storage, saving 4000 pictures, 50 episodes of your favourite show, 300 music albums or 140 games. A practical 32GB MicroSD card can extend your storage further.
The smooth performance of the quad-core processor makes it effortless to switch between apps and handle your typical daily tasks.Buy the Wiko Sunny 5  Best Price Online from CELLULAR KENYA,Nairobi