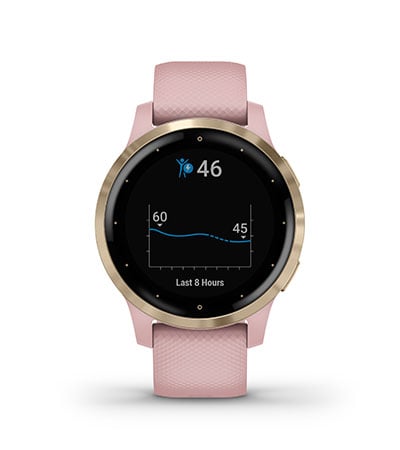 BODY BATTERY™ ENERGY MONITORING
See your body's energy levels throughout the day so you can find the best times for activity and rest.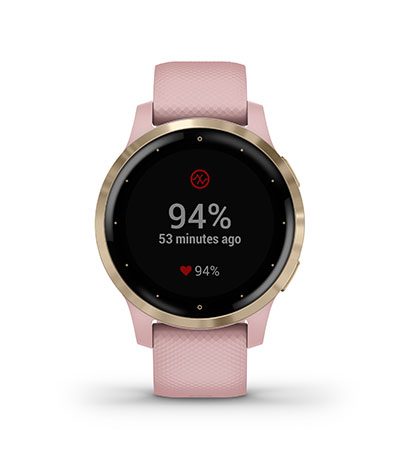 PULSE OX SENSOR
The Pulse Ox sensor1 gauges your blood oxygen saturation during the day and as you sleep to show how well your body is absorbing oxygen.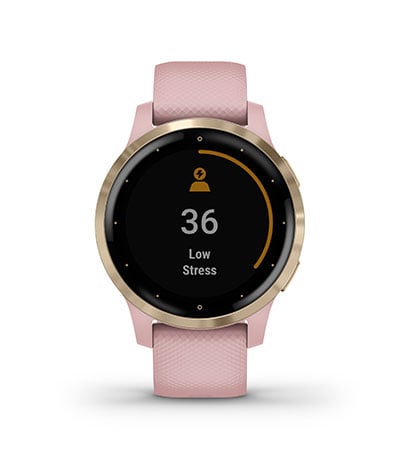 STRESS TRACKING
Find out if you're having a calm, balanced or stressful day. Relax reminders will even prompt you to do a short breathing activity when you're feeling stressed.Buy the Garmin Vívoactive® 4S Best price online from CELLULAR KENYA,Nairobi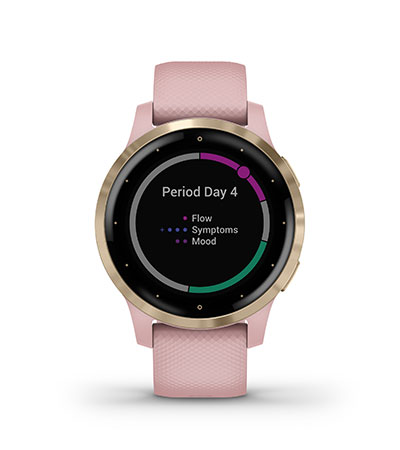 MENSTRUAL CYCLE TRACKING
Use the Garmin Connect™ app to track your cycle, log physical and emotional symptoms and learn about training and nutrition during each phase of your cycle. Even get cycle tracking information on your wrist.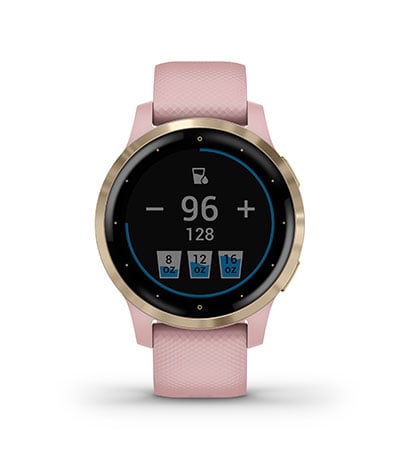 HYDRATION TRACKING
Log your daily fluid intake as a reminder to stay hydrated. You can even have an auto goal for hydration that adjusts based on how much sweat you lose during activities.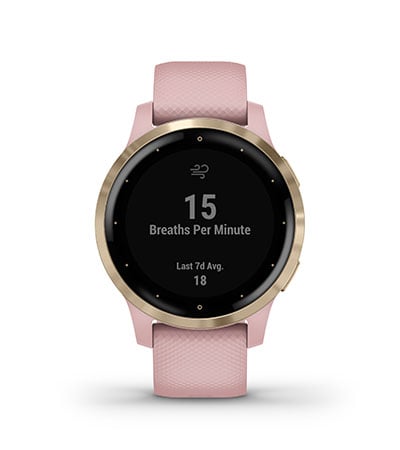 RESPIRATION TRACKING
See how you're breathing throughout the day, during sleep and during breathwork and yoga activities.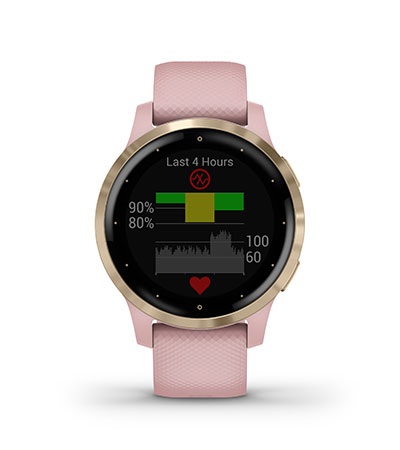 ADVANCED SLEEP MONITORING
Get a full picture of how you're sleeping, with a breakdown of your light, deep and REM sleep stages as well as Pulse Ox1 and respiration data.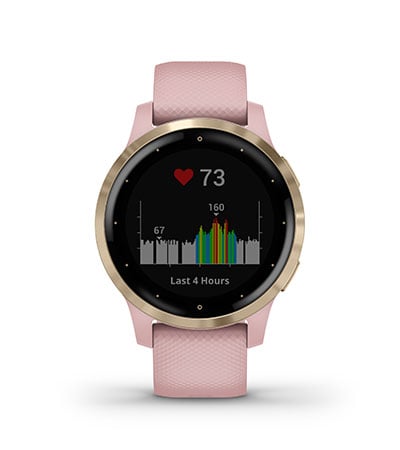 WRIST-BASED HEART RATE
The watch constantly samples your heart rate2 and will alert you if it stays too high or too low while you're at rest. It also helps gauge how hard you work during activities — even underwater.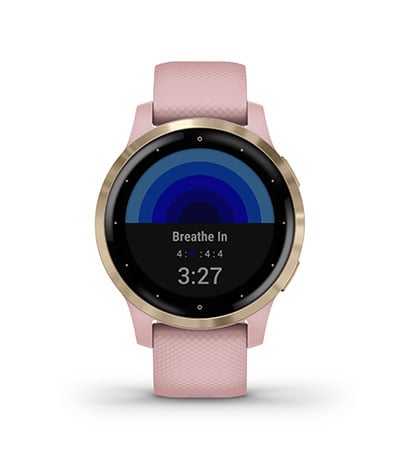 MINDFUL BREATHING
When you want to relax or focus, you can start a breathwork activity, and this watch will track your stress and respiration to help you get a better understanding of how you're breathing.