iPhone 11 design: Colorful and more durable
The iPhone 11's design is a mix of familiar and fresh. The front and sides are pretty much same with the iPhone XR, complete with the notch at the top, aluminum band and somewhat chunky bezels.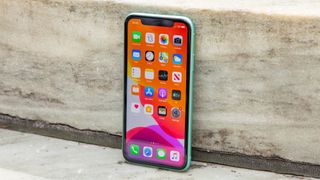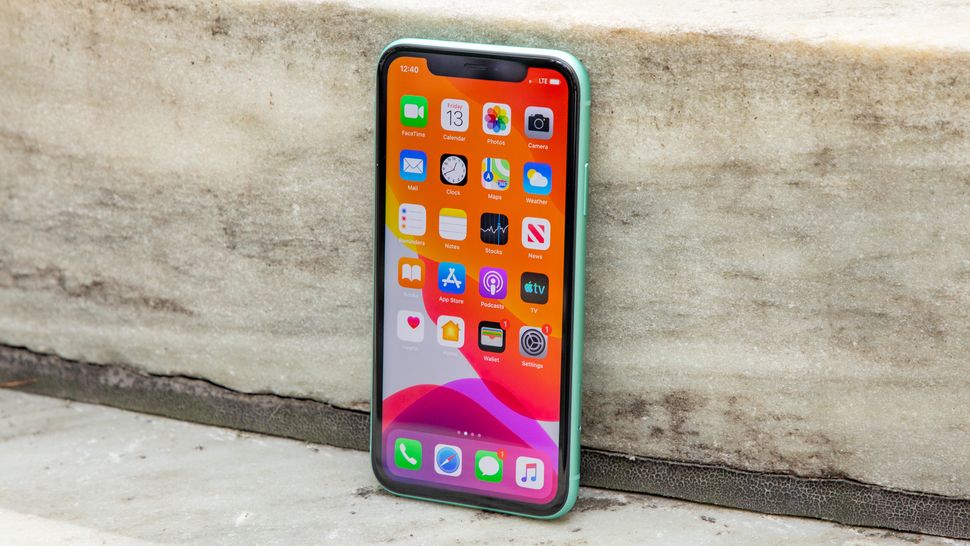 The telltale sign that you have the new iPhone is the oversized dual cameras on the back, housed in a matte glass square. The lenses kind of remind me of robot eyes. The rest of the glass has a glossy finish, so this camera patch provides an interesting bit of contrast. (The iPhone 11 Pro is all matte glass on the back.)
The biggest design change on the iPhone 11 is what you don't see. Apple claims that this phone has the toughest glass — front and back — of any smartphone, thanks to a dual-ion exchange process.
This device also has IP68-rated water resistance, which means that it can withstand 2 meters of water for 30 minutes. The iPhone XR could do only 1 meter. The iPhone 11 Pro ups that to 4 meters, but that's hardly a reason to spend extra dough.
At 5.94 x 2.98 x 0.33 inches and 6.84 ounces, the iPhone 11 is identical to the iPhone XR in size and weight. This puts the phone in between the 5.8-inch iPhone 11 Pro and the 6.5-inch iPhone 11 Pro Max, which I find to be a happy medium in terms of immersive viewing and being able to use the phone with one hand.
iPhone 11 display and audio: Still great (for LCD), more immersive sound
The iPhone 11's Liquid Retina HD display is still 6.1 inches like the iPhone XR with the same 1792 x 828 resolution. And our opinion of this panel remains unchanged. It's fantastic for an LCD, with vibrant colors and excellent brightness, but it's not OLED-great.