Xiaomi Poco X3 NFC review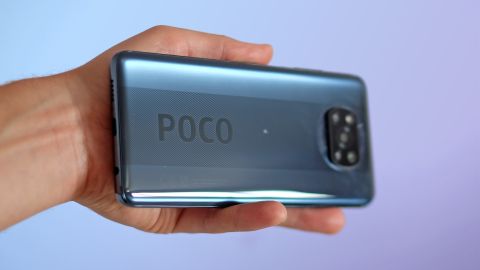 Design
The Poco X3 NFC is one of the best value phones around for several reasons – but it comes sporting the same style and build as the majority in its class. This means the phone's back is plastic rather than glass, and the sides are plastic rather than aluminium.
You may read online that the sides are metal, but this appears to refer to the thin black band that sits between the glass screen and plastic sides. .Buy the Xiaomi Poco X3 NFC  Best Price Online from CELLULAR KENYA,Nairobi
We've used the Poco X3 NFC in its bundled silicone case throughout testing, which makes its plastic aesthetic less obvious. But it also highlights that this is a large device.
The Poco X3 NFC has an IR blaster, which allows the phone to act as a universal remote, a headphone jack, and a side-loaded fingerprint scanner. This scanner isn't the fastest around. You'll see a delay of around half a second before the homescreen appears, but it does work every time with a clean, dry thumb.
Of course, the Poco X3 NFC comes with NFC, used for wireless payments.
Display
The Poco X3 NFC has just about the most advanced display at the price. This is a 6.67-inch IPS LCD panel of 2400 x 1080 pixel resolution, and has a trim punch hole for the front camera. While impressive, they alone don't make the Poco X3 screen special. It's the 120Hz refresh rate that does. Most budget phones come with a screen that refreshes 60 times a second. The panel here refreshes at up to 120 times a second.
It's in the app menu where you'll notice this most. Your current phone may not look clunky in motion, but put it next to the Poco X3 NFC, and you'll be proved wrong.
That said, the app menu may be the only place you'll notice the higher refresh rate, and note that it does have an impact on battery life. Still, this is a remarkably capable screen. It supports wide gamut colour and HDR, and 1080p Netflix streaming.